How to Pick the Multi-Room Speaker System That's Right for You
Listen to Everything Everywhere with Whole Home Audio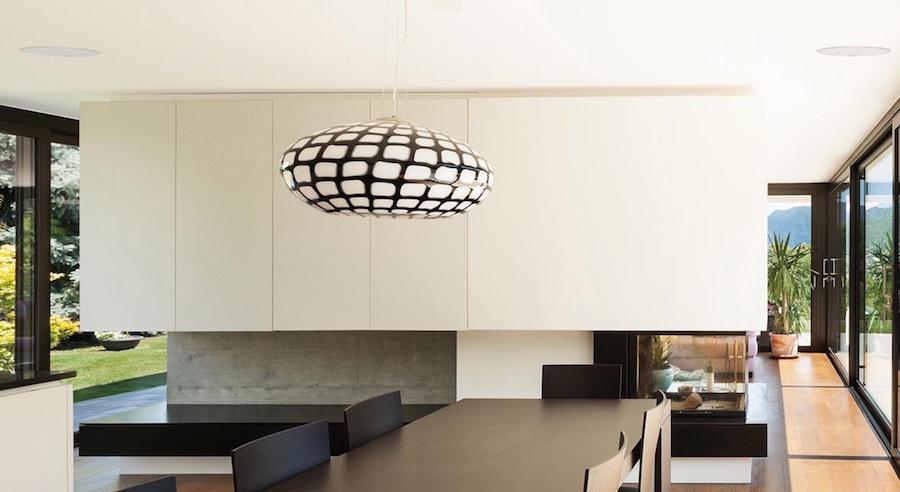 Are you looking into a multi-room speaker system? If so, no doubt you have started to realize there are many options for a whole-home audio system. You may be wondering how to choose.
There are many options for a house-wide sound system in your Chesterfield, MO-area home. Perhaps the one brand you have heard about is Sonos. Sonos is a good system that focuses on ease of use and aggregation of popular streaming sources into one app to make it easy to play one or more sources in different rooms. Like Apple, it has its ecosystem where it mostly (with a couple of exceptions) works with its own speakers. There are other wireless systems, too, like Denon's HEOS. These are popular consumer options for multi-room speaker systems that rely on a robust Wi-Fi system for larger systems.
We haven't even mentioned Amazon, Google, or Apple! Each of these companies offers smart speakers that can also function as multiroom speaker systems. What route should you take? As in most things, it depends on what is most important to you. Let's dive in below to help you decide. 
SEE ALSO: How to Get Your Favorite Music Everywhere with Whole Home Audio
Control
Are you smartphone-centric? Systems like Sonos (and popular smart speakers) rely on smartphone apps as the primary source of control for audio. It's no secret that most people listen to music sources from their smartphone or tablet. But that's not the only way to do it. 
Multiroom systems from home automation companies like Crestron allow for much more flexibility (and typically much higher fidelity) to control your music and audio. You can use programmable wall-mount keypads, dedicated tabletop or wall-mounted touchscreens, or customized AV remotes that make it easy to browse your music and direct it to the right room or zone. And just like a smart speaker, you can use your voice to command your system as well. With advanced voice control solutions like Josh.ai, using voice for your audio entertainment is even more intuitive. 
Speaker Options
Wireless speakers in a multiroom system may be fine for background listening. A single speaker won't give you the kind of stereo separation and sound field you might want, especially in a large room. While there are larger, more powerful wireless speakers that can be paired in stereo, you might find that when you start doing that, it might cost more per room than a more customized, built-in system! Plus, larger wireless speakers need to be placed somewhere, on furniture, or mounted on walls. They also require power, so you have to contend with power cabling even if they communicate wirelessly. 
Architectural (built-in) speakers give you an incredible array of options. If you are an audiophile, you can choose from highly respected audio brands such as KEF and Wisdom Audio. With architectural speakers, you can have powerful speakers for large spaces or critical listening and smaller ones more suitable for background music. Built-in speakers have paintable grilles or can mount flush with wall finishes for a sleek look that won't interfere with the décor, and all the wires will be hidden in your walls. 
Any Audio, Anywhere
Besides streaming music like Spotify or podcasts, what if you want to listen to other audio sources all over your house? That's where built-in custom systems shine. Do you want to listen to your vinyl collection? How about TV news or talk shows? Or perhaps your hard-to-find titles on your high-end CD player? All of these can be piped into your multi-room speaker system with high-fidelity connections and audio quality. 

How about taking the music outdoors? This is also where a built-in system gives you many options, from different types and sizes of speakers to sound for your outdoor TV. Choose from on-wall and in-ceiling speakers on patios to landscape speakers that camouflage themselves in your landscape. Plus, your outdoor sound is a seamless extension of the multi-room system indoors. 

 

Ready for a flexible, intuitive, high-performance multi-room audio system? Call us today at (636) 939-4474, schedule a showroom visit,  or reach out on our contact page. We look forward to working with you!

No video selected.