Here Are the Most Popular Music Streaming Services for Whole Home Audio
Comparing and Contrasting Today's Top Choices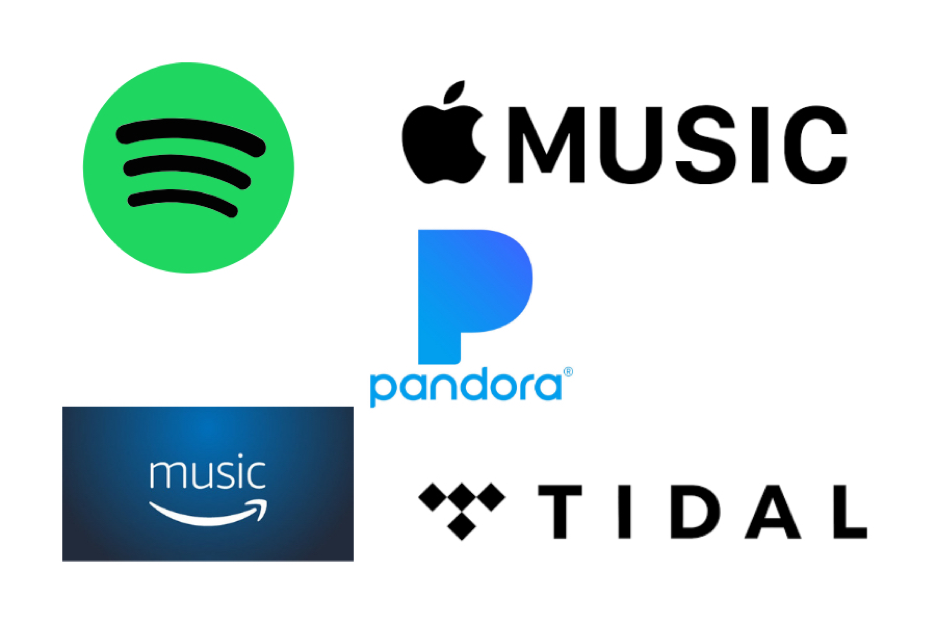 Most likely, if you own a smartphone, you are already familiar with music streaming services. All of them will give you the same ability to call up a favorite artist or genre and start playing music immediately. That in itself is a wonder, and sometimes we forget this is a phenomenon that began in earnest only about 10-12 years ago.
Quite a few music streaming services are vying for your ears these days. Which do you choose for listening on your whole home audio system at home in Wildwood, MO? You may already use more than one. You may even prefer one in the car versus one at home. There are differences! The best streaming service is the one that's right for you, and fortunately, you can try all of these for free before subscribing. Keep reading for a short synopsis of each to help you choose.
SEE ALSO: How to Start Your Smart Home Journey with Whole Home Audio
Pandora
It's fair to start with Pandora, as it's the pioneer in music streaming. The service began as a website and a bit of an experiment in 2005, before the modern era of smartphones and apps. Pandora takes a radio approach to music listening. Start with just one artist name or an album, and the service generates a custom radio station for you. Want to get more of the music you like? Use thumbs up and thumbs down to tell the service what you like and don't like.
You can use it for free, but the advertising can be tedious, just like on regular radio. You'll want the Plus or Premium tiers for whole-home audio, which unlocks higher streaming quality, no ads, custom playlists, and access to a more extensive music library of millions of tracks. While Pandora is the original, it is not the biggest service. It remains popular due to its simplicity and ubiquity across many devices, including automobile audio systems. Its recent acquisition by Sirius XM radio makes it likely that it continues its radio focus as opposed to the more customizable models of newer services.
Spotify
Moving from the original to the 800-pound gorilla in streaming, Spotify has become the world's largest music streaming service with over 125 million subscribers. It blends a vast music catalog of over 50 million tracks with good algorithms that intuit your preferences and social features to make it easy to share and discover more music. Spotify might be a bit more intimidating to some at first, and it takes a bit more work to dial into your preferences.
A keen advantage of Spotify is its embedding in many audio devices, from high-end to low. The Spotify Connect feature turns your smartphone into a remote control that can instantly beam whatever you want to play to any device that supports Connect. It also has apps on almost every platform, including TV streamers like Apple TV, so that it's easy to access your music and play it on your whole home audio setup.
Apple Music
Apple jumped into music streaming fairly late in 2015. That said, they were already the world's largest purveyor of music on the strength of the iPhone and the iTunes music store. They are moving fast to catch up to Spotify, boasting 70 million subscribers and a vast music library of over 60 million tracks. Apple Music is natively integrated into all Apple devices, whether it's iPhone, iPad, Mac, Apple TV, or Apple Watch.
For whole-home audio, Apple's Airplay2 technology lets you stream your music to your system from any Apple device. Importantly for audiophiles, some reviews give Apple's AAC encoding the edge in music quality over other compressed music services.
If you like to listen to your own music that you may have acquired from iTunes or encoded from CDs, Apple Music makes that easy, syncing your library to the cloud as a paying subscriber. Or you could integrate an iTunes music server from your computer and access it through the Music app as well for your whole home audio system. If you are all-in on Apple devices in your household, it's a top choice.
Amazon Music
Are you an Amazon Prime subscriber? Besides all that free shipping, you also get the basic Amazon Music service ad-free. It's straightforward and works well with Alexa voice control, although Alexa supports most of the other music services too. Amazon's Music Unlimited is the step-up paid tier that compares better with Spotify and Apple Music subscriptions, giving you full access to a library of over 40 million tracks.
If you are an audiophile, you will be interested in the Amazon Music HD tier, which brings lossless streaming to your whole home system. While Amazon Music is available embedded in many audio products and whole-home systems, the company is working on integrating Music HD into higher-end audio systems as it also supports high-resolution, better than CD quality music. If you are all-in with Amazon devices like Echo smart speakers and Fire TV, Amazon Music can be a good match.
Tidal
Tidal is the service that many audiophiles prefer with their focus on lossless streaming. They also have a huge library, and for a slightly higher price, you get CD-quality audio. Tidal has also jumped on the MQA high-resolution bandwagon, a new format that enables efficient, lossless, high-resolution music streaming. If your whole home audio system supports MQA, this might be a great choice.

Tidal is also embedded in various higher-end audio equipment and offers apps on many platforms, including TV streaming devices. While they are still catching up to Spotify and Apple in general usability and solidity of the apps, if you are passionate about your audio quality, Tidal may be the right streaming service for you.

Since 1988 – before music streaming was a gleam in someone's eye – Elite Technology Solutions has been serving Missouri with high-end audio and whole-home solutions. Call us today at (636) 939-4474 or reach out on our contact page. We look forward to working with you!

No video selected.