How KEF is Bringing More to High-End Audio in 2020
KEF expands the highly-regarded Reference Series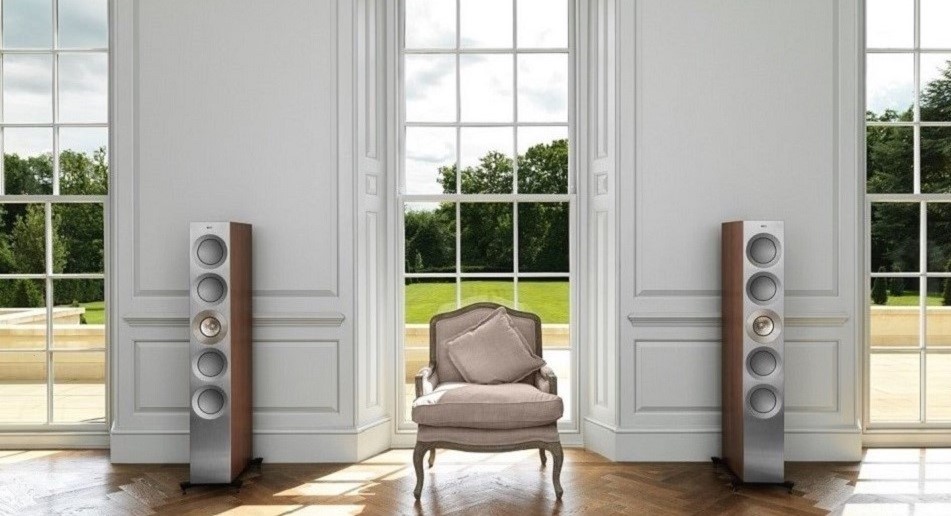 High-end audio connoisseurs have a lot to look forward to in 2020. KEF has announced that they are expanding the finish options for KEF Reference Series speakers as well as adding a new model to the series. Learn about these new additions that can improve your Chesterfield, MO audio system in this week's blog post.

SEE ALSO: Make the Most of the Holiday Season with KEF High-End Audio

What Is the Reference Series?

The KEF Reference Series initially debuted in 1973 and has been produced in Maidstone, Kent, ever since. Each speaker is crafted by a single technician from beginning to end to ensure the highest quality of craftsmanship, combining high-fidelity performance with complete multi-channel versatility. The name Reference itself refers to the fact that every speaker is subjected to the highest levels of scrutiny at every stage of production and is only sold after a laboratory test that ensures it is up to the "reference" standard. The Reference is the most popular KEF product for a good reason, a physical manifestation of decades of technological research and dedication to high-quality performance.

What's New?

The 2020 lineup introduces Blue Ice White and Copper Black finishes to the Reference 4C and 2C center speakers, two finishes that were previously available in the Foundry Series. It also includes a brand new color never before used in its products, the Silver Satin Walnut finish. This brings the total options to include Piano Black, Silver Satin Walnut, Kent Edition Copper Black, and Kent Edition Blue Ice White for the floor, center channel, and bookshelf models. The Blue Ice White pays homage to the original KEF logo, and the Copper Black captures the aesthetic of this lineage. The Silver Satin Walnut meanwhile showcases a solid, brushed aluminum front baffle with real wood Walnut cabinets to bring together the system's overall design. These new options expand your ability to create a high-end audio solution customized to your needs and aesthetic.

Another addition introduced in 2020 to the KEF Reference Series is the smaller Reference THX Certified Ultra In-Wall Custom Installation model to further account for the demand of high-end integrated speaker systems, complementing the Ci5160REF-THX model. The newer model, while smaller, also makes use of the same driver topology as the box designs. Rather than having four 6.5 inch bass drivers, the smaller model utilizes two. Both have the same robust aluminum design of the front baffle to eliminate unwanted vibrations, and each in-wall model can be used in the side, rear, center, left, and right applications.

Are you interested in experiencing the KEF Reference Series for yourself? Give us a call or fill out our online form to schedule a demo of this high-end audio in our St. Peters showroom, only a short drive away from Chesterfield, MO.

Elite was founded in early 1988 and has grown from a small sound system contractor focused on professional sound reinforcement systems for churches to a full-service systems integrator with advanced capabilities in multiple technologies.

No video selected.