The Elite Choice for a Robust Commercial Lighting System
Discover Brighter Solutions for Commercial Lighting with Crestron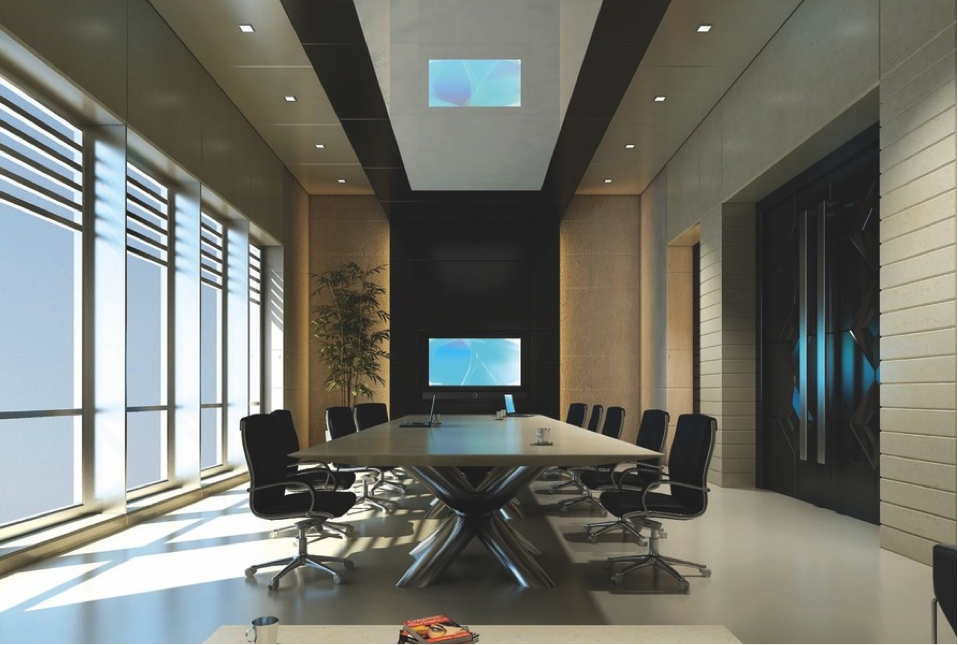 Upgrade your lights, save money, and enjoy seamless control. By installing a smart commercial lighting system at your business or organization in Wildwood, MO, you reduce energy consumption and improve your property's appearance. Everything is fully integrated too, so you have complete control of the lighting intensity, hue, and color. You can even program a lighting scene to let the system set itself!
Just like a fresh coat of paint, new floors, or new furniture gives your commercial space a facelift, so does new lighting. Don't settle for ordinary lights when smart lighting adds value and appeal to your space. Read more to find out why installing a new lighting system is the perfect choice for your business.
SEE ALSO: Why You Should Invest in a Crestron Conference Room System
Lights That Practically Think for Themselves
Do you have outdated lighting with limited control options? If all you have is an "on" and "off" button, it's time for an upgrade. But before you think that an advanced lighting system is challenging to operate, think again. It's just the opposite. Smart lighting makes everything easier – even automatic!
State-of-the-art commercial lighting systems by Crestron offer impressive and easy lighting solutions for every space. If you can use a mobile phone, then the learning curve to operate a lighting control system is barely even a curve. Control the lighting in your entire building from one device – a wireless tablet or your phone. If you prefer the old-fashioned method, you can adjust the lights with sleek and sophisticated wall panels in each room.
The best part is you can pre-set the lighting scene for every room and every event. Is it time to dim the lights in your restaurant? Press a button, and everything adjusts automatically. Perhaps it's showtime, and the lights need to be on for the big event. Select the pre-programmed scene, and the stage or venue is ready! Commercial lighting control is so easy with Crestron automation, and you barely need to lift a finger to do it.
Save Money with an Energy-Saving Lighting System
Want to reduce your company's energy consumption by 20% or more? A commercial lighting system doesn't need to be on all the time. In fact, using motion sensors, the system adjusts the lights based on whether the room is occupied. At the same time, it automatically brightens or dims based on the intensity of natural light in the room. Since you can control the lighting with a mobile device, you can turn off lights from a remote location if necessary.
Elite Technology Solutions specializes in LED lights, which are 80% more energy-efficient than incandescent bulbs. Less energy usage means big savings for your business or organization. They also provide superior lighting that is easy on the eyes as well – unlike fluorescent bulbs. Your employees and guests will love you for that!
A Bright Way to Improve Security
Burglars hate a well-lit property. When you have interior and exterior lights, you effectively deter intruders and prevent theft. With motion sensors, your system immediately illuminates dark areas when movement is detected, or there is a security breach. A smart commercial lighting system offers remote access capabilities. That means you can control the lights wherever you are. Paired with a security system, access controls, and smart locks, your new lights help ensure a safe and secure property.
Add more appeal to your business with an updated commercial lighting system. Call Elite at (636) 939-4474 or fill out our online contact page to get started.