How To Make Your Home a Reflection of You with Crestron
Crestron Home Is Home Automation, Your Way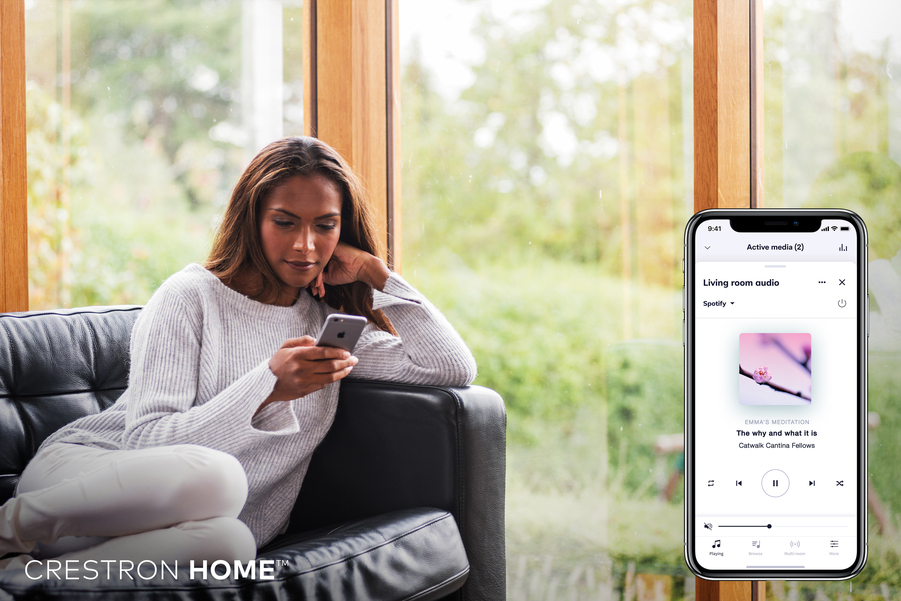 Everyone's home is a reflection of their personality and lifestyle. People choose, consciously or subconsciously, those things that make them feel comfortable at home. Whether your style is ultra-modern or traditional, and your lifestyle is relaxed or chock full of action, you fill your home with what makes you happy.
When it comes to home automation and smart technology, too many solutions force you to adapt to a new model. You want to control your lights? Do it this way. Your entertainment? Here's our app. Elite Technology Solutions believes in a different approach; whatever smart home features you want should adapt and be tailored to your lifestyle and your home in Weldon Springs, MO. That's why Elite is a Crestron dealer, as Crestron makes sophisticated home automation solutions customized for your concept of what a home should be.
SEE ALSO: How to Ease Your Everyday Stress with Home Automation
Responsive
Technology should make things easier, not harder. If you invest in smart home technology, you want it to just work. Crestron's Home automation platform is designed to respond to your command instantly. If you want lights on or off, they respond immediately, without delay. When you use a voice command, it reacts and does what it was asked. When you want to settle down for some entertainment, you press a button, and your system comes to life exactly the way it's supposed to, consistently.
Comforting
One of the best reasons for home automation is to enhance comfort by expertly controlling the environment. Want to be woken up gently just the way you like? At a set time, your motorized window treatments open slightly to let in the day's light. Your bedroom lights fade up, and some favorite music – or the news – jump starts you. During the day, telling your system, "it's too hot" takes your HVAC system to a cooler temperature and perhaps draws your shades partially if there's too much sun streaming through the windows. If the light is too bright in the living room, tell your home to dim it a bit – or touch a button to dim a roomful of different lights.
Assuaging
Achieving comfort is easier in the absence of worry. With smart security, you can leave worries behind and have peace of mind, whether at home or away. When you leave home, your Crestron system can lock up and set the alarm system. Smart cameras can keep an eye on your property, inside and out. When you're home, verify a visitor or delivery and open the gate from anywhere in the house. Answer and unlock a door for a friend while your hands are busy creating that new recipe. With integrated security, your home ensures you are safe so you can do your thing.
Entertaining
With entertainment increasingly being driven by digital technology, sometimes getting it all to work together is a challenge. Crestron Home integrates all your entertainment into an intuitive, elegant, consistent interface. Play music throughout your house with a few taps on a touchscreen or app. Or play different music in different areas without conflict or complexity. Start a movie in your media room, and the lights dim, the windows treatment close, and the sound system goes on to the perfect surround setting. Entertainment should be effortless, and that's what Crestron does – make it natural and easy.
Get home automation that is a natural extension of you with Crestron Home. To get started, call us today at (636) 939-4474 or reach out on our contact page. We look forward to working with you!