Elevate Your Restaurant's Experience with Video and Sound
Engage Clients with Entertainment as Well as Great Food and Drink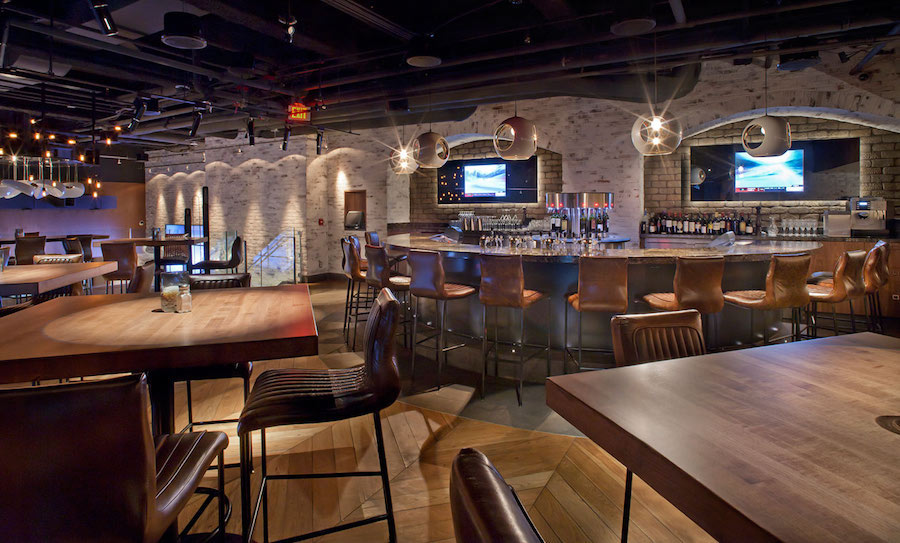 As a professional in the restaurant business, you understand the concept of turning tables. If you offer dinner, ideally, you want more than one set of diners each evening; you want multiple turns. People, of course, go out to eat for an experience as much as the food and drink.
Your St. Louis, MO restaurant may have an audio and video system to add to the experience. TVs are a common amenity in the bar, perfect for the sports fan that may be dining alone. If that person orders extra drinks and food while watching a favorite team, your establishment doesn't have a need to turn that set of seats so quickly. Is it easier to entice someone into dessert and an after-dinner drink if they're being entertained? You bet.
But there's one issue with restaurant sound systems and TVs – the audio. It's hard to hear the audio from the game when the TV a couple of feet away has different programming on. In most cases, the sound is so low that it can't be heard, or it's off entirely. However, we have an excellent solution for that – the Listen EVERYWHERE streaming audio system. Keep reading to learn more!
SEE ALSO: Why You Should Trust Elite to Be Your Commercial Audio-Video Expert
Choose Your Audio Source
In a bar area with multiple TVs, all your patrons need to do is download the Listen EVERYWHERE app on IOS or Android to get started. The first thing they'll see is your customized welcome message with your branding. Your customers can then see a list of channels available on the TVs to listen to, also customizable with recognizable channel logos. Customers can use their headphones to listen to the audio in a noisy environment.
With the Listen EVERYWHERE app, one could listen to a different audio source while keeping an eye on the game. If someone wants to hear breaking news, they could hear and see the CNN channel while keeping an eye on a basketball game.
Promotional Pluses
Aside from giving you a simple solution for providing multiple audio streams to match your TVs, the app offers promotional opportunities. You can insert your own welcome video or ad. Promotional banners can list happy hour specials and more. Plus, you can even put your menus on the app to facilitate easy ordering. If you rotate drink and food specials often, this is a great way to message them to patrons.
This smart technology solution can help you please more diners. You could have kids programming in a particular area of the restaurant to help parents enjoy a more relaxed meal while their kids are entertained. If you had a special promotion for an event like an Oscars watch party, other patrons who are not interested in that will stick around because they'll be able to watch and listen to other entertainment while dining instead.
Elite Technology Solutions is your local expert for commercial AV solutions like restaurant sound systems. Let us show you how smart entertainment solutions can enhance your business. To learn more, call us today at (636) 939-4474 or reach out on our contact page. We look forward to working with you!